Most Wanted

Shop by brand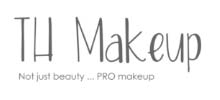 Shop for our TH Makeup Glitter Chunks even chunkier than chunky glitter. Mermaid vs Metallics.
Shop now
NOT JUST BEAUTY, PRO MAKEUP
Treasure House of makeup aka TH Makeup the Pro Makeup Artists Shop; The Exclusive Official UK & Ireland Distributor for Ben Nye and Mehron Makeup and the home to Mehron UK.
Stockists of Bdellium, House of Glam Dolls, Face Lace and so much more! Plus, New Brands being added! Industry renowned products for SFX, TV, Film, Stage, Beauty, Bridal, Body Paint and more. Everything you need for a Pro Kit & the Beauty obsessive, industry pro products straight into your makeup bag.
Makeup is for Everyone so Go Big, Go Bold, Go to Treasure House of Makeup. Cruelty Free Products ONLY & Vegan where possible